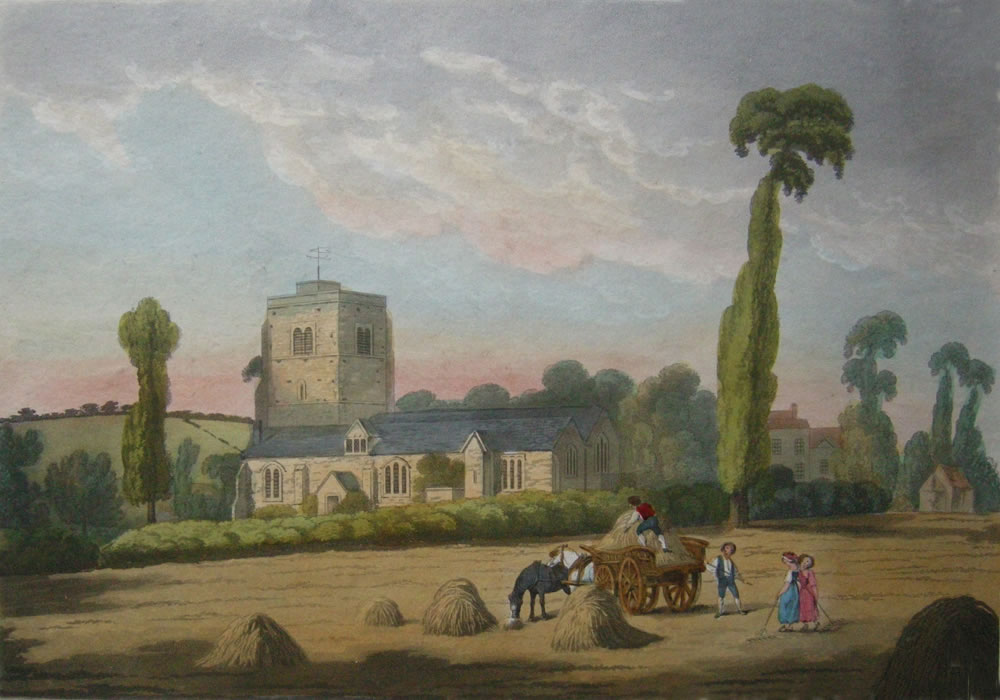 THE OLDEST BUILDING IN HORNSEY
"For twenty years the tower stood abandoned and became derelict despite being a Grade II* listed building on Historic England's register. From 1989, with funding raised through the Friends of Hornsey Church Tower, repairs have been carried out, including extensive exterior stonework repairs in 2005–6 made possible by a Heritage Lottery Fund grant and Section 106 money granted by Haringey Council. As part of the 2005-6 works the vestry on the ground floor of the tower was converted by the Parish Church into a chapel of rest where regular services can be held".
More information on the history of the Tower is available on the Historic England website via this link: https://historicengland.org.uk/listing/the-list/list-entry/1189047
THE CHURCHYARD
Churchyards were essential adjuncts of medieval parish churches. Hornsey churchyard was in use as a burial ground for hundreds of years, from the 13th century and probably earlier, up to its closure in the late 19th century. It served the parish of Hornsey, which until the 19th century was a large rural area extending south to Stoke Newington and west to Highgate. By 1840 it was necessary to extend the churchyard, and an area to the south of the central east-west path was added. Until the end of the 19th century church and churchyard remained surrounded by fields, and there were only a few houses along the High Street. The main paths that run through the churchyard are ancient rights of way that connected with routes in existence before the neighbouring streets were built up. The garden on the site of the old church was laid out in 1950 as the Borough of Hornsey's Second World War Garden of Remembrance and until 2009 the annual Service of Remembrance was held here.
OWNERSHIP
Both tower and churchyard remain in the ownership of the incumbent Rector of Hornsey. Ultimate responsibility for the tower remains with the church, with the Friends acting in the role of agent. The London Borough of Haringey has taken some responsibilities for maintenance of churchyard and Garden of Remembrance, together with the active involvement of the Friends.
* Details of this book are on the PUBLICATIONS page.